Sliding window
Looking for enhanced ventilation for your passengers or pets in your Suzuki Jimny FJ (JB43)? Consider replacing your original side window with a sliding window from Explore Glazing!
On which side of the car is the placement?

Dimensions
---
Width: 617mm
Height: 359mm

Other information
---
Article number: SLI-FJ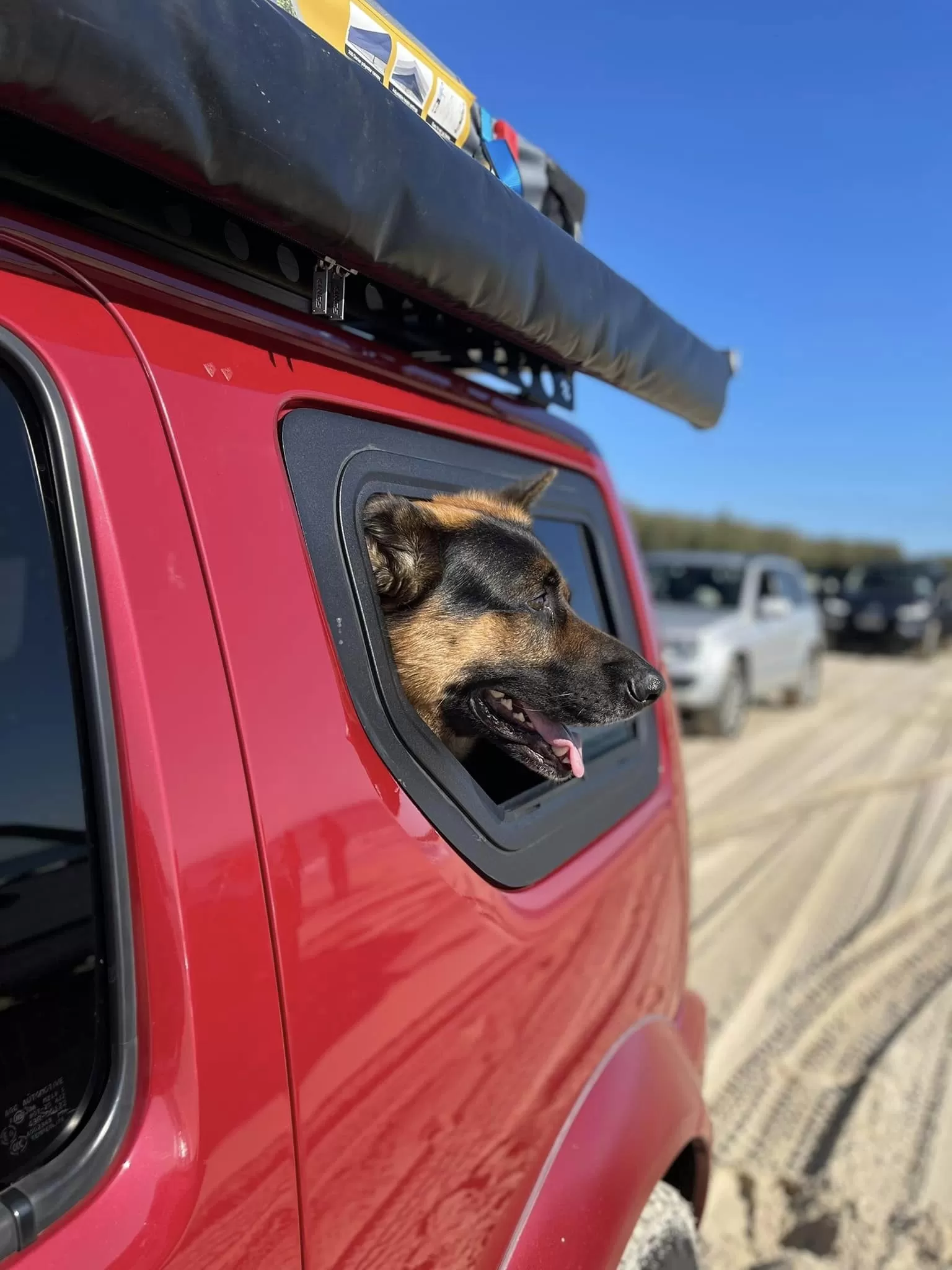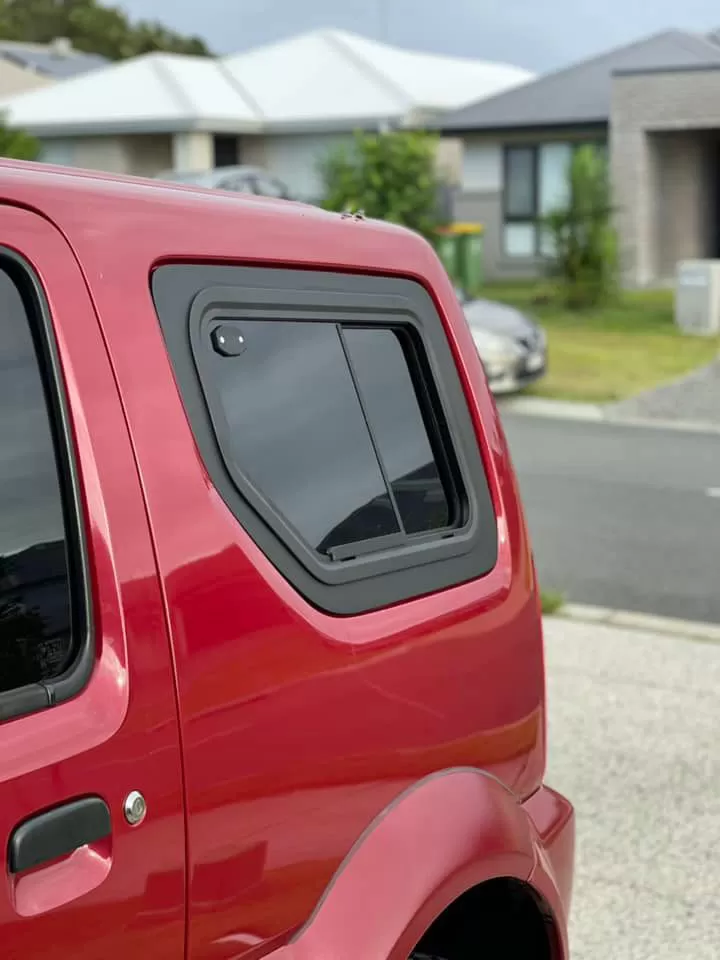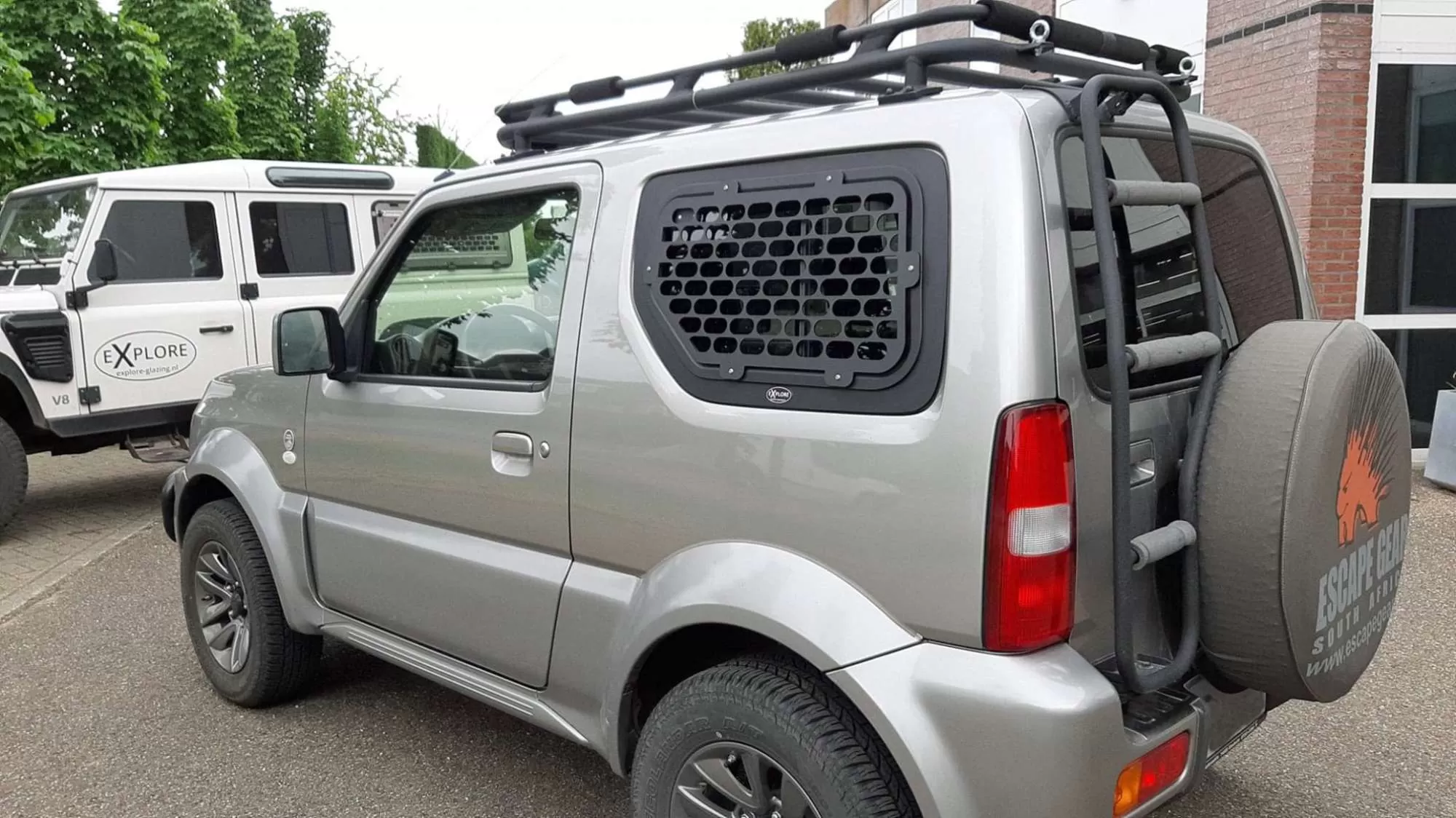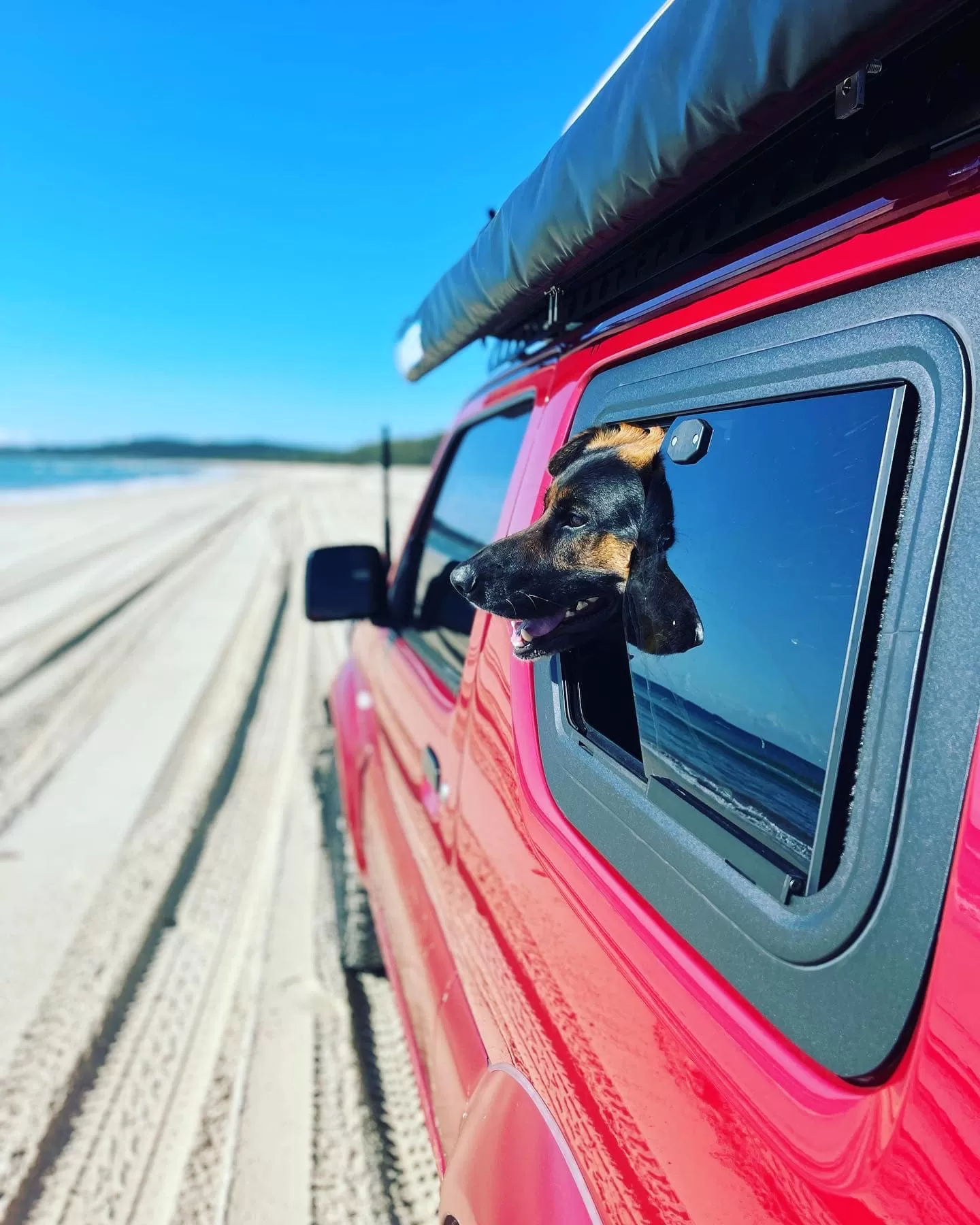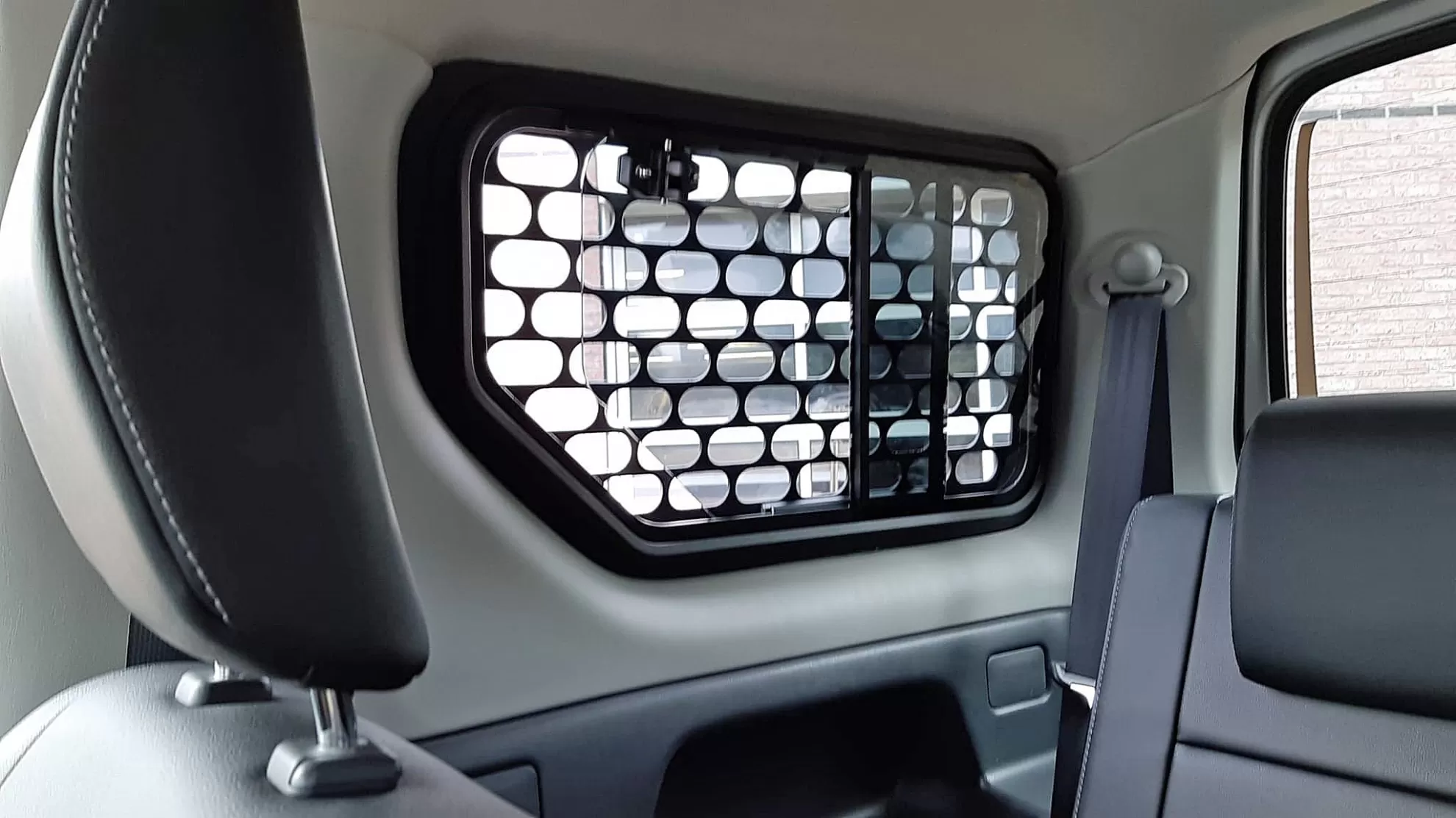 Sliding window
Equip your Suzuki Jimny FJ (JB43) with Explore Glazing's sliding windows. With a focus on functionality and design, these windows provide efficient ventilation, benefiting both passengers and pets during travel or during overnight stays.
Product Features:
Effortless Operation: Smooth sliding mechanisms allow for easy opening and closing, granting you full control over your vehicle's ventilation.
Precision Fit for Suzuki Jimny FJ: Tailored to fit seamlessly, our windows match the original dimensions, ensuring a quick installation.
Finish: High-quality aluminium window frame with a black industrial powder coating (RAL 9005), ensuring resistance against discoloration from weather.
Advanced Sliding System: The window's slide mechanism is designed to resist dirt buildup, a proven system from over 20 years in the coachbuilding industry, ensuring longevity with minimal maintenance.
User-friendly Lock & Adjustability: Easily adjust the window to various positions and secure it with a convenient lock. Polished glass edges ensure optimal safety.
Certified Safety Glass: Our 4 mm toughened glass complies with ECE R-43 and DOT standards. Choose between dark grey (20% light transmission) or parsol green (57% light transmission).
Side Options: Available for both left and right sides. Note: Windows are not interchangeable.
Enhanced Features: Elevate your window with optional additions like a window guard or the Explore Overlander Light.
Installation
General
The dimensions of the windows fully correspond to the original windows of your Suzuki Jimny FJ.
No adjustments to the bodywork are necessary, so that the original window can be replaced if necessary.
Easy and quick to assemble.
The windows must be mounted with polymer adhesive. A professional polymer adhesive will be offered to you as standard.
It is important that the Explore Glazing products are assembled correctly and safely. Careless assembly can lead to accidents and serious damage and / or injury to you or others. If you have no technical experience or are not familiar with the general assembly instructions, we recommend that you have our products assembled by a professional company.
Check out our Youtube channel for installation videos or download our installation guide:
Prices and guides
Price €275,-
Click on one of the following files to open or download them.
On which side of the car is the placement?

Follow us on Instagram
Send us your best picture and get your spot on our Instagram wall!
We're excited to see the end result and want to share it with all other fans, so please submit your picture of your car with your Explore Glazing products.