Add-on: window guard for the gullwing glass
Upgrade your Explore Glazing Jeep Cherokee XJ gullwing for off-road adventures by adding a window guard, securing the gullwing window and its glass from potential damage.
On which side of the car is the placement?

Dimensions
---
Width: 754mm
Height: 404mm

Suitable for
---
Jeep - Jeep Cherokee XJ 5 door
Other information
---
Article number: WGX-CHER-XJ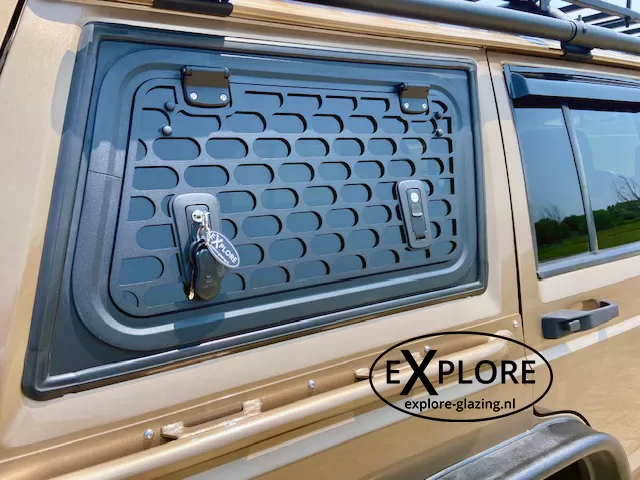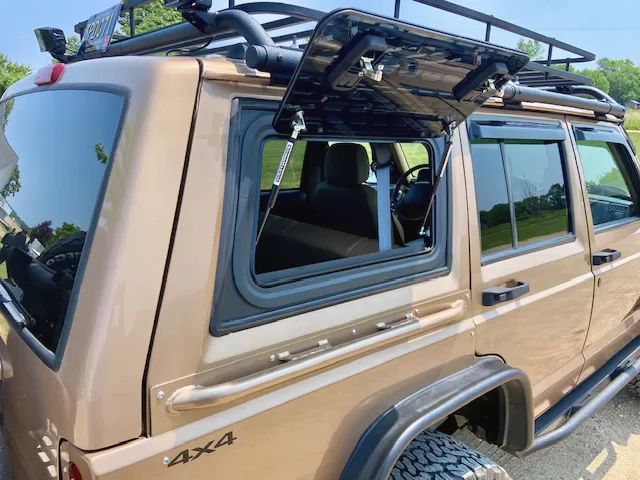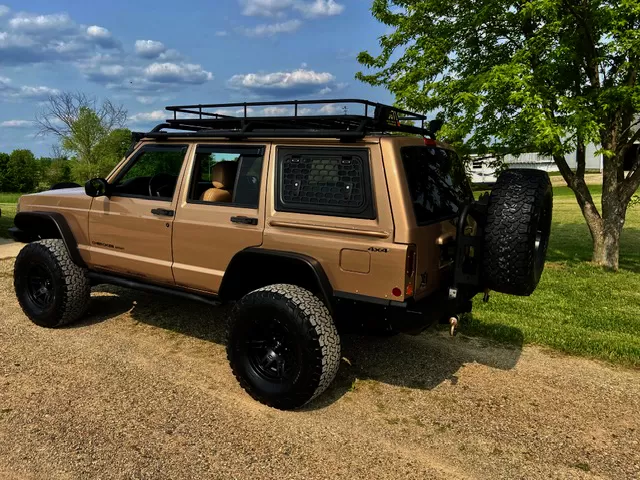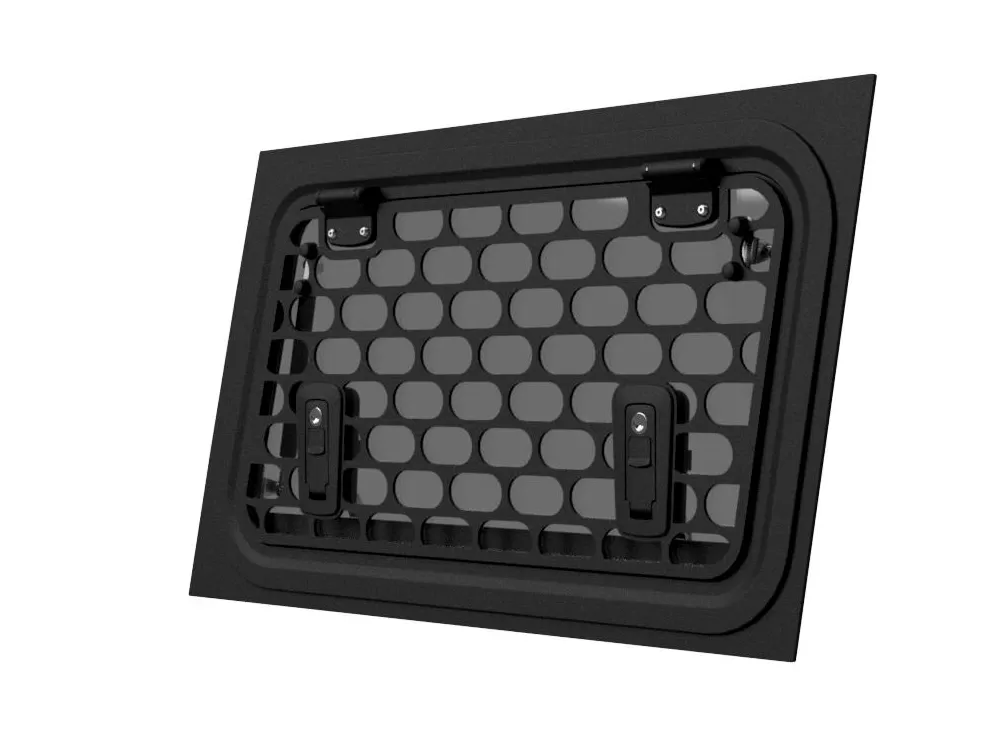 Add-on: window guard for the gullwing glass
Crafted with off-road enthusiasts in mind, the window guard serves as a formidable shield, providing protection against potential hazards encountered during your thrilling adventures. It acts as a dependable barrier, effectively shielding your window from rocks, branches, and debris, ensuring that it remains unscathed. By installing a window guard, you can fully embrace the excitement of off-road experiences, with the assurance that your gullwing window's integrity is preserved.
Meticulously designed for durability, the window guard is expertly constructed using high-quality materials capable of withstanding the demanding conditions of off-road terrains. It seamlessly integrates with the design of your gullwing window, maintaining its functionality while adding an extra layer of security.
Whether you're conquering rugged trails or exploring untamed wilderness, the window guard ensures that your gullwing window stays intact. With this essential accessory, you can embark on your off-road adventures, relishing in the thrill while safeguarding your glass.
So, get ready for your next off-road journey with your Jeep Cherokee XJ and equip your gullwing window with a reliable window guard. Venture into the great outdoors with confidence, knowing that your glass is shielded against any elements that come your way.
The window guard is made of a 3 mm aluminum plate and has the same industrial black powder coating as the Explore Glazing window. Colour RAL9005.
Installation
We will install the window guard on the glass for you when you place a simultaneous order for a gullwing.
Prices and guides
Price €80,-
Click on one of the following files to open or download them.
Add-on: window guard for the gullwing glass
On which side of the car is the placement?

Follow us on Instagram
Send us your best picture and get your spot on our Instagram wall!
We're excited to see the end result and want to share it with all other fans, so please submit your picture of your car with your Explore Glazing products.